Announcements
UPCOMING EVENTS
NRMN SETH Research Opportunity Applications Due 10/29/2021
HOW:
(1) Click here to apply as a study participant
(2) Click here to apply as a Coach (Senior Faculty)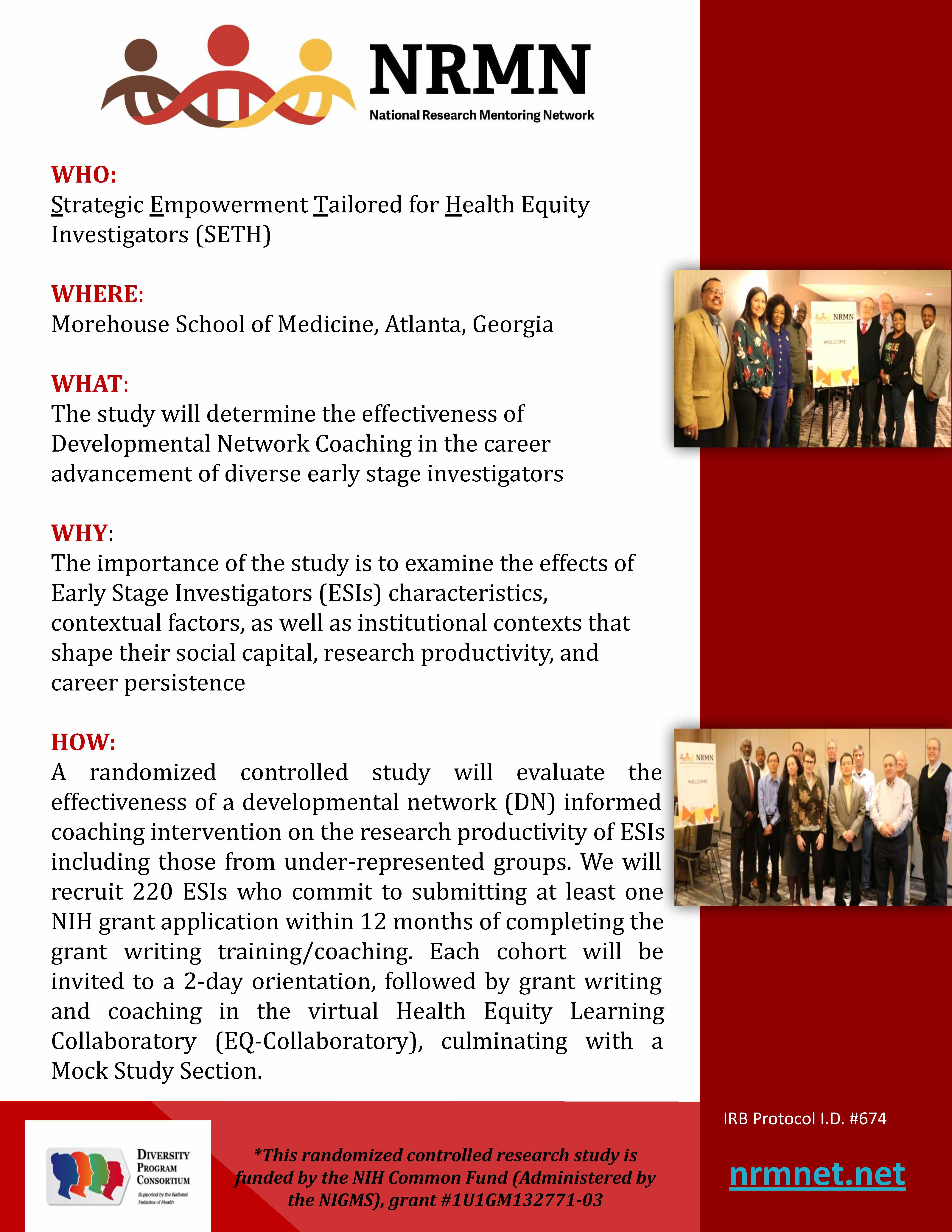 Please check out the Health Disparities Podcasts available courtesy of Movement is Life Caucus
============================================================
PAST EVENTS
Gulf Coast Medical Society webinar as they address the Florida COVID-19 crisis.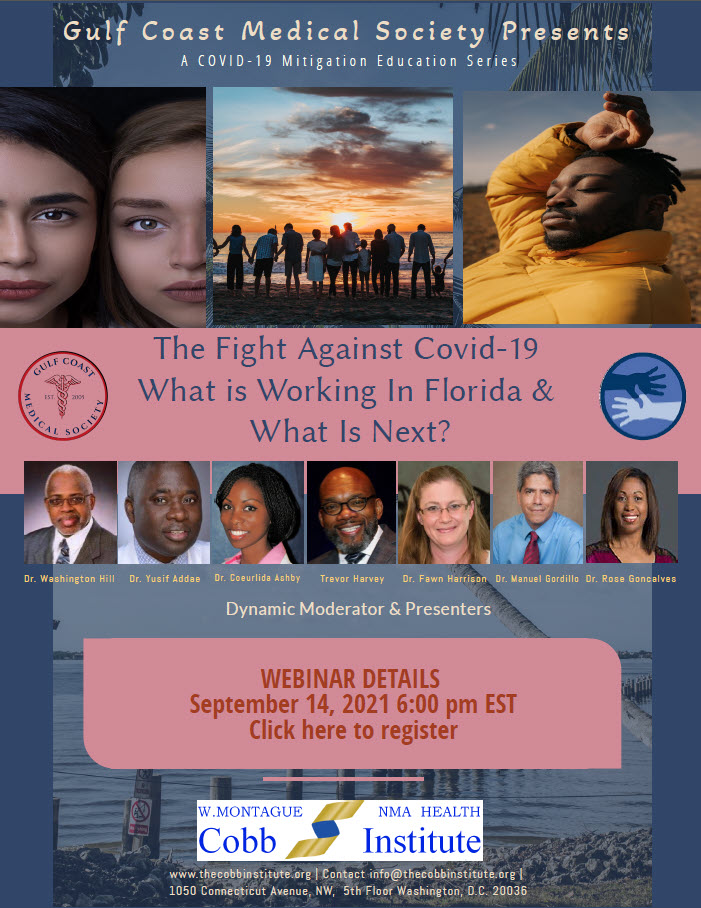 Information about the Campaign for Tobacco-Free Kids event can be found here if you want to share with your networks: https://www.tobaccofreekids.org/campaign-for-the-culture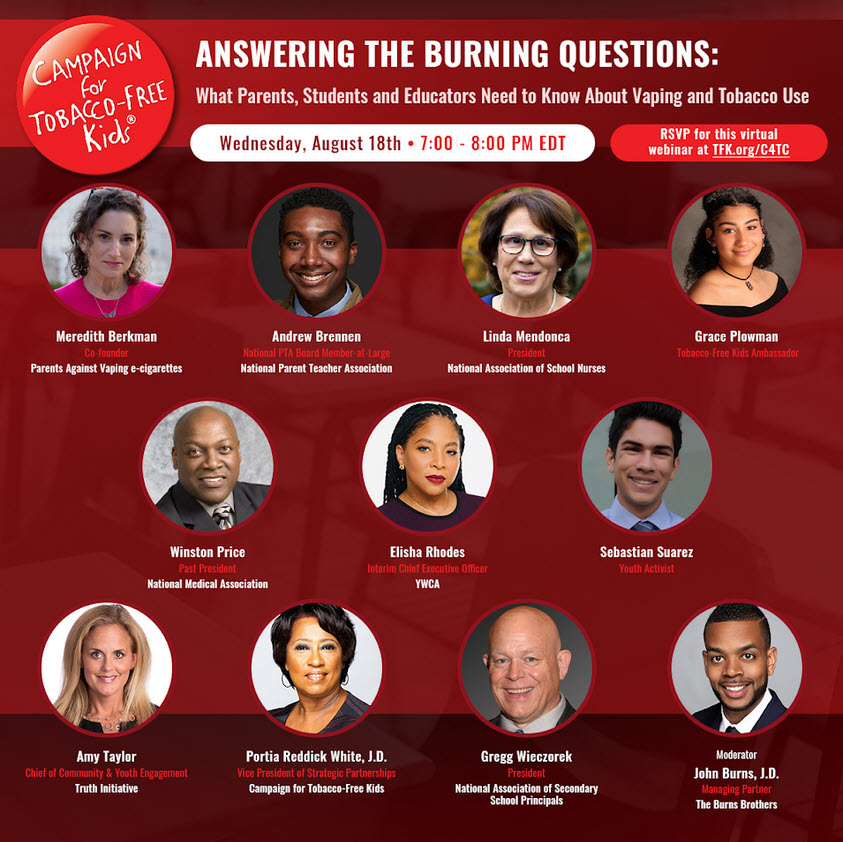 2021 W. Montague Cobb/NMA Health Institute Annual Programs- July 16-20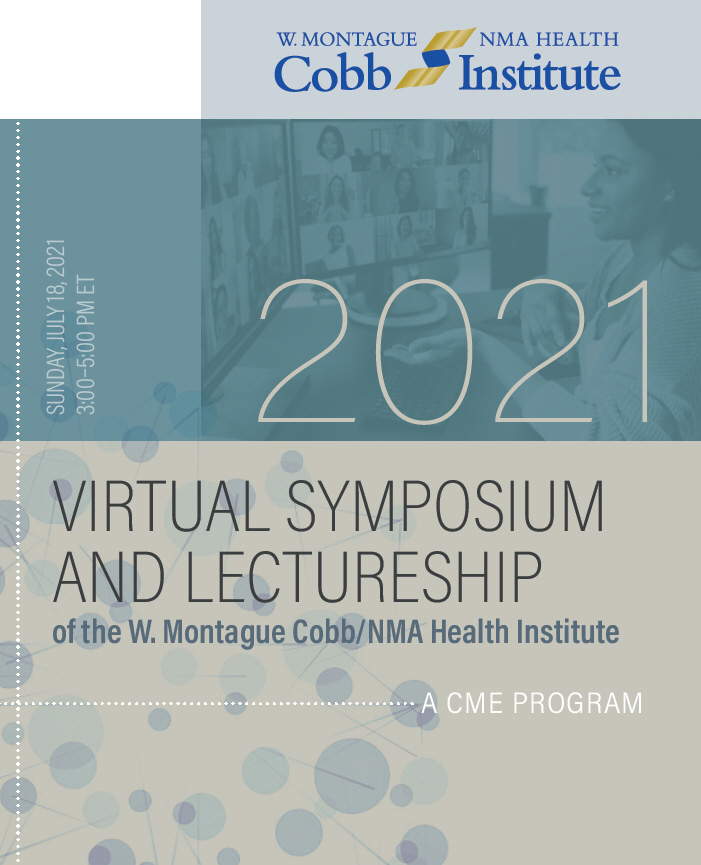 Click here to view Full Brochure www.convention.nmanet.org to register or watch Awards Program on https://www.facebook.com/NationalMedAssn/
---
---
---
The Cobb Institute is pleased to partner with JRGOS on the StandUnited campaign.
For additional information follow the campaign on social media:
IG: StandUnitedCampaign (https://www.instagram.com/standunitedcampaign/) 
Twitter:@_standunited (https://twitter.com/_standunited)
FB: Stand United (https://www.facebook.com/standunitedcampaign)
---
NEWS ALERTS
Dr. Cato Laurencin, MD, PhD, FAAOS, receives prestigious 2021 AAOS Kappa Delta Ann Doner Award!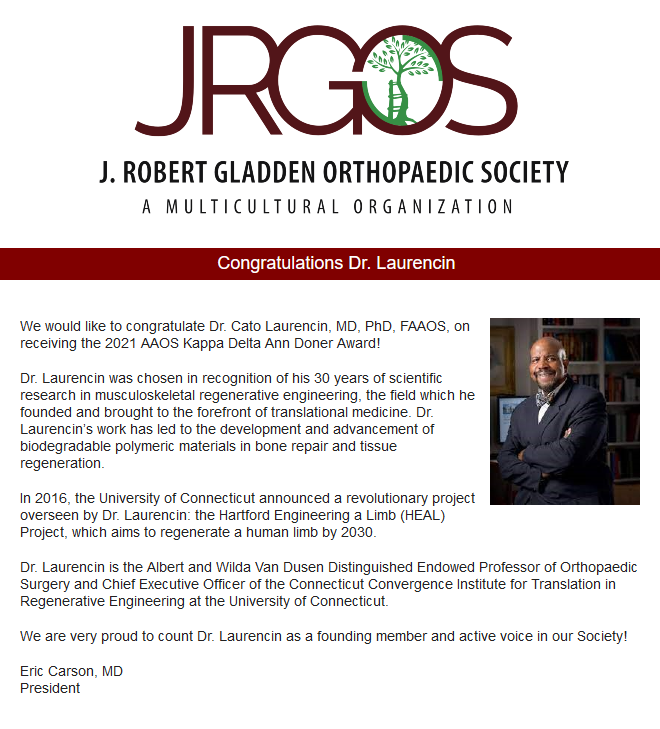 For immediate release on April 27, 2021 FARMINGTON, CT– On April 26, 2021 Professor Cato T. Laurencin has been elected to the National Academy of Sciences. The National Academy of Sciences announced that Dr. Cato T. Laurencin was elected as a new member, making him the first surgeon to be elected to membership in the three National Academies of Sciences, Engineering and Medicine and Fellow of the National Academy of Inventors. Read Full Press Release: http://ow.ly/w78h50EzhhH
---
COBB CIO Joins Faculty at Philadelphia College of Osteopathic Medicine to Address Health Disparities in South Georgia:  PCOM Faculty Focus on Winston Price, MD  Thursday, April 15th, 2021
Winston Price, MD, came to South Georgia with two distinct goals: address healthcare disparities and to increase the diversity of physicians, especially the number of Black physicians. To accomplish those goals, Dr. Price spends his time and talents with educational non-profits, medical associations and healthcare committees, in addition to serving as an associate professor at PCOM South Georgia. At PCOM he is Director of Pathway Programs in addition to teaching in the department of pediatrics.  Read full article.
---
Moderna begins child COVID-19 Vaccine trials- https://investors.modernatx.com/news-releases/news-release-details/moderna-announces-first-participants-dosed-phase-23-study-0  Click to read more.
---
President Ronald Crutcher, of the University of Richmond, featured in Richmond Times-Dispatch as he discusses his newly released book on racism.
---
Dr. Randall C. Morgan, Jr., President and CEO of the W. Montague Cobb/NMA Health Institute, honored with Sarasota's 2021 Unity Award. Read More
Dr. Robert Bullard, who is widely deemed the "Father of Environmental Justice," will speak at our upcoming 2021 Climate, Health & Equity Symposium to be held on Saturday, February 27th. Read about his 2020 UN Environment Programme (UNEP) Champion of the Earth - Lifetime Achievement Award and the establishment of the Robert D. Bullard Center for Environmental and Climate Justice (CECJ) at Texas Southern University.
The Cobb Institute appears on Erica Campbell's Morning Show to discuss the All of Us Research Program of the NIH. Read more at NewsOne
APA's Apology to Black, Indigenous and People of Color for Its Support of Structural Racism in Psychiatry issued in Press Release on January 18, 2021. Read the Addendum to the Apology
Cobb Institute hosts successful COVID-19 Webinar in the Sarasota and Manatee Counties. Read more from the Sarasota Herald-Tribune
---
Click here for Past Events