UPCOMING FEATURED EVENT
---
 PAST FEATURED EVENT
Please join the Cobb Institute and the "Capital Area Agency on the Aging" for a stimulating and informative webinar:
"My Genes, Your Genes Are They Important"

A Collaborative Program presented by The Cobb Institute and The Louisiana Community Council

A discussion on the topics of Ancestry, Genetic health and the connection to research and the role of "All of Us".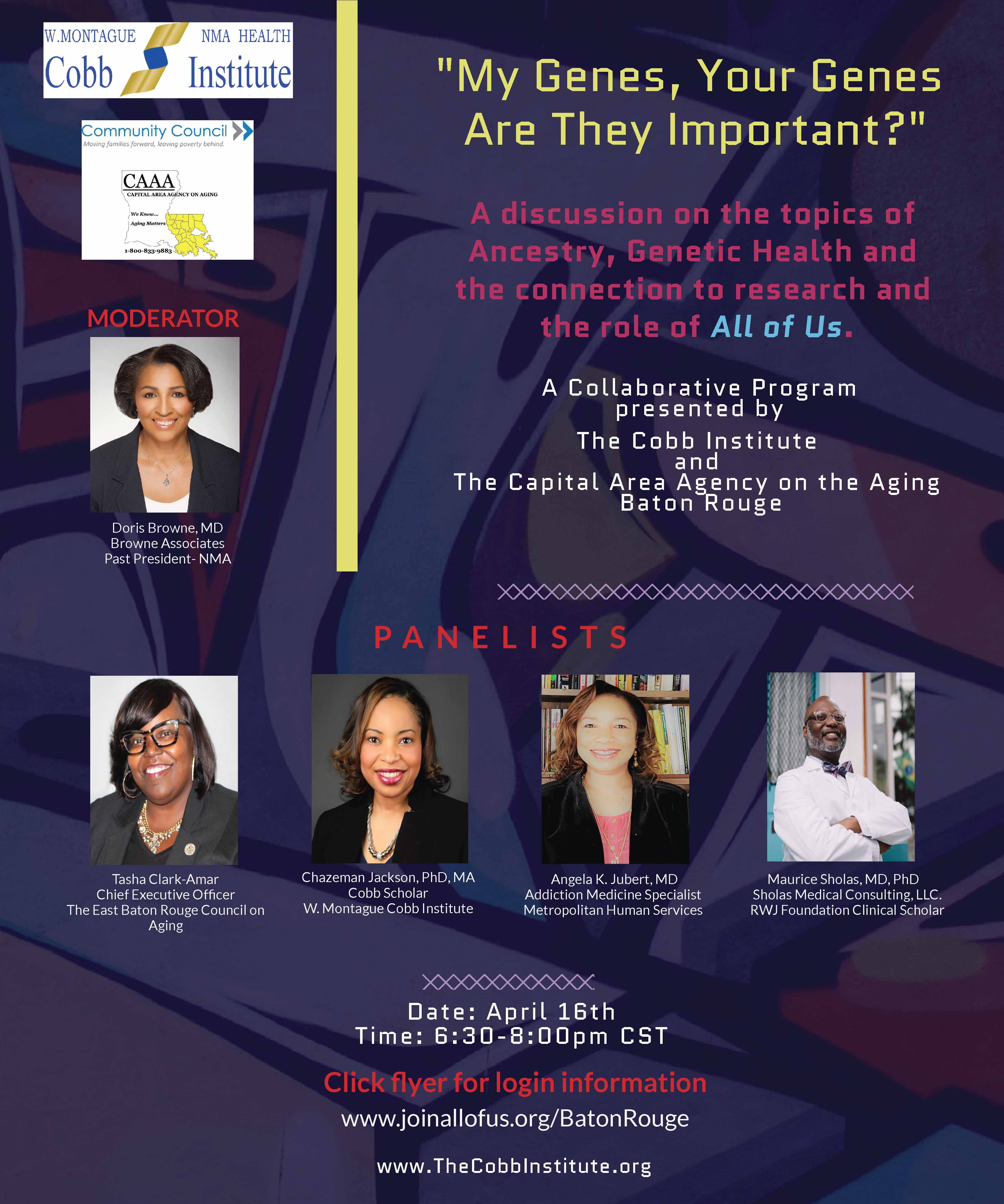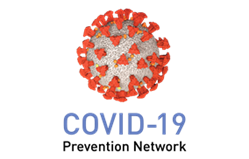 The COVID Conversation Clinic- April 13, 2021 
The COVID Conversation Clinic is a community forum created
to deliver factual, up-to-update information to Black communities
about COVID-19 vaccines from trusted sources. Our panel of COVID-19
vaccine experts will discuss important topics concerning vaccine distribution,
differences between the approved vaccines, and new developments on the horizon.
Come with all your vaccine questions and get answers from people who have first-hand
knowledge in the creation and development of COVID-19 vaccines.
Virtual via BlackDoctor.org Facebook Live link:
Virtual via National Medical Association Facebook Live link:
View On-Demand at the following link: Disparities in Breast Cancer
---

What Every Clinician Should Know about COVID-19 Vaccine Safety and Effectiveness and
How to Address Patient Questions and Concerns

Webinar Link
:
https://emergency.cdc.gov/coca/calls/2021/callinfo_030921.aspexternal icon
---
2021 Climate, Health & Equity Virtual Symposium                                                                                                                                                                                           
This webinar will equip you with solutions toward protecting your communities and patients.                                                                                                                                                         

---
What is the W. Montague Cobb/NMA Health Institute?
A health disparities think tank focusing on Research, Mentorship, "All of Us" Research Program"-Precision Medicine and the signature Cobb Scholars Program.
The Cobb Institute's primary objective is to conduct research on issues that impact African Americans and other medically underserved populations; to identify and review effective applications of interventions in a variety of settings, and examine and recommend the implementation of evidence-based interventions. As a data-driven organization, The Cobb Institute conducts research and performs analyses of data to examine the interrelationships among risk factors and diseases; to update scientific findings about the links between behavior factors, social determinants, and health; and to identify factors involved in health and disease for which research is not complete.