Leadership
The Founding Executive Director, Randall C. Morgan, Jr., M.D., MBA, serves as President & CEO and the leading visionary of the organization, working with the Board of Directors, Faculty and Staff to further advance the The Cobb Institute's mission. The Board of Directors is led by Board Chairman, Rahn Kennedy Bailey, MD to guide the strategic planning activities toward the fulfillment of The Institute's mission and vision.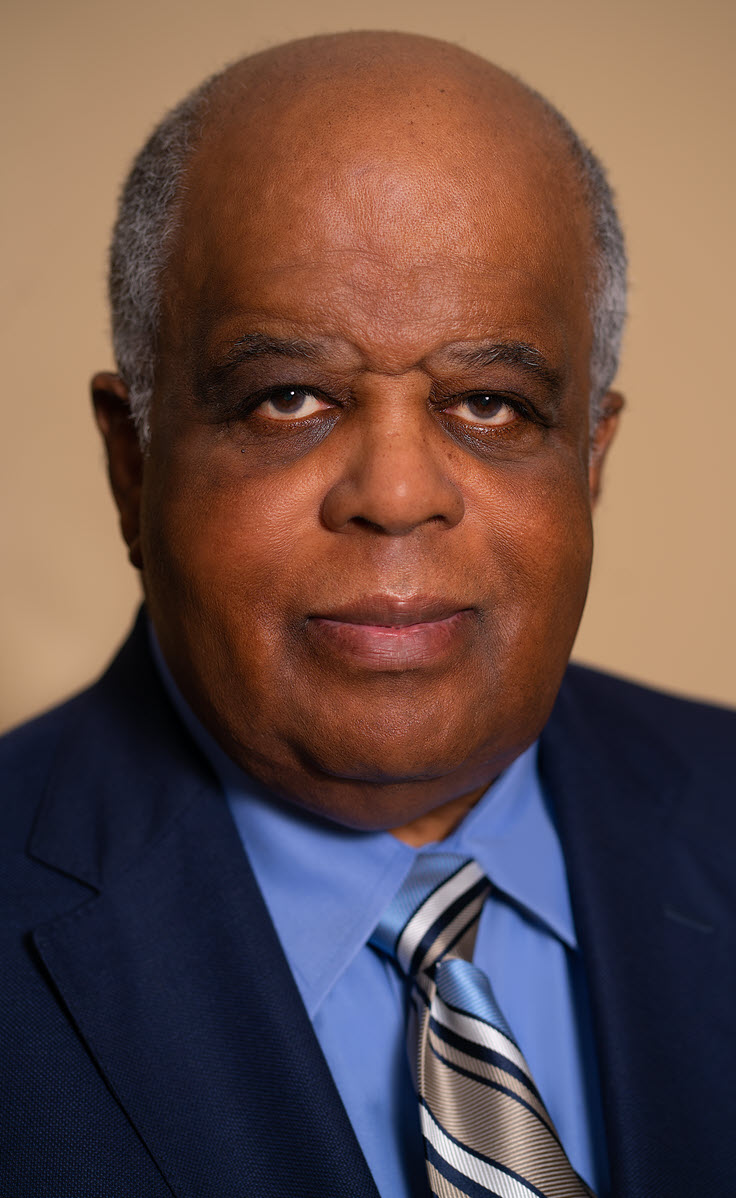 RANDALL C. MORGAN, JR., M.D., MBA


President & CEO, 2005–Present 
Randall C. Morgan, Jr., MD, MBA, is the President and CEO of the W. Montague Cobb/NMA Health Institute based in Washington, D.C. In that role he leads a staff of scholars and research specialists who focus upon the elimination of Health Disparities. He is also an active orthopedic surgeon who has practiced in Sarasota and Bradenton, Florida since 2005. He serves as founder and President of University Park Orthopedics in that community. He is also Clinical Associate Professor of Orthopedic Surgery at Florida State School of Medicine and is also a Clinical Associate Professor in the Department of Community Medicine at the University of Connecticut. He is a graduate of Grinnell College with a B.A. in Chemistry. He received the M.D. degree from Howard University. He served as a resident in Orthopedic Surgery at Northwestern University and served a Pediatric Orthopedic Fellowship at Children's Hospital in Cincinnati. He later received an MBA degree from the University of South Florida.
Dr. Morgan served as the 95th President of the National Medical Association during the years 1996 and 1997. He was the first board-certified orthopedic surgeon to hold that position. Dr. Morgan is a true pioneer in his profession and was among the first surgeons to perform total joint replacement surgery at Northwestern University. Dr. Morgan has practiced General Orthopedic Surgery and Pediatric Orthopedics in Evanston, Illinois, and as well in his hometown of Gary, Indiana, for more than 30 years prior to his relocation to Sarasota. With the assistance of his father, Mr. Randall C. Morgan, Sr., he founded the Orthopedic Centers of Northwest Indiana and served as its president from 1975 to 1999. At one time, this was the largest minority-owned orthopedic practice in the United States. He has written and published extensively throughout his career on Orthopedics, Social Responsibility, Health Equity and the Education Pipeline for Underrepresented young scholars.  He is a Diplomat of the American Board of Orthopedic Surgery and the American Board of Managed Care Medicine. He is also a Fellow of the American College of Surgeons and a member of Alpha Omega Alpha honorary medical society.
---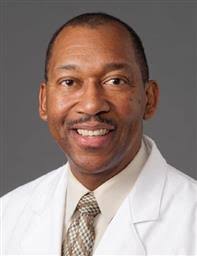 RAHN K. BAILEY, M.D., FAPA

Charles R. Drew School of Medicine

BOARD CHAIRMAN, 2019-2021 Dr. Rahn Bailey was recently announced the new Assistant Dean for Clinical Education at the Charles R. Drew, School of Medicine. He also accepted a clinical appointment at the Kedren Acute Psychiatric Hospital and Community Mental Health Center. Prior to this Deanship, Dr. Bailey served as Chairman of the Department of Psychiatry and Behavioral Health at Wake Forest Baptist Medical Center since 2015. Dr. Bailey was appointed chairman and professor of psychiatry at Meharry Medical College, Tennessee from 2008 – 2014. He also was Executive Director of the Lloyd C. Elam Mental Health Center, the largest mental health center in Tennessee. He has served as president and a member of the board of trustees of the National Medical Association (NMA), and as president of the Tennessee State Psychiatric Association. He has been principal investigator on a number of research grants including the Adult Continuum Care Grant, SISTER (Supported Intensive System of Treatment Empowerment and Recover) program, Rainbow Unit Grant, Adolescent and Family Treatment Program, Adolescent Day Treatment Grant, and the Substance Abuse Initiative Grant, among others. He has over 50 reviewed articles, 45 Academic Grand Rounds, four book chapters published and a book, "A Doctor's Prescription for Healthcare Reform," discussing health care disparities. A nationally known clinician specializing in inpatient care, medical education, research and forensic evaluations, Dr. Bailey has extensive experience creating and overseeing community-based programs, as well as focusing on care for the traditionally underserved and patients with complex medical/psychiatric co-morbid diagnoses and conditions. A native of Texas, Dr. Bailey received his medical degree from the University of Texas Medical Branch at Galveston and completed his residency in psychiatry at the University of Texas at Houston, Texas Medical Center Affiliated Hospital, where he was chief resident. He completed a fellowship in forensic psychiatry in Yale University's Department of Psychiatry in New Haven, Connecticut. Board certified in general and forensic psychiatry by the American Board of Psychiatry and Neurology, he is also a diplomat of the American Board of Forensic Medicine, a Distinguished Fellow of the American Psychiatric Association (APA), and a member of the American College of Psychiatry.    
---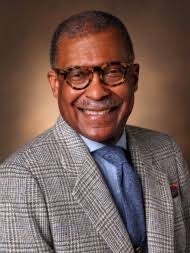 ANDRÉ L. CHURCHWELL, M.D., FACS

Vanderbilt University School of Medicine                                   

BOARD MEMBER, 2020-2022 Dr. André Churchwell is a Professor of Medicine (Cardiology), Professor of Radiology and Radiological Sciences, Professor of Biomedical Engineering, and Senior Associate Dean for Diversity Affairs at Vanderbilt University School of Medicine. He serves on many medical school committees including the Admission and Promotion Committees and recently was named Dean of Diversity for Undergraduate Medical Education to add to his current role in the Dean's office. Since 2011, he has served on the Editorial Board of the Cardiovascular Engineering and Technology: A Journal of the Biomedical Engineering Society. In 2013, he helped create The Hurst-Logue-Wenger Cardiovascular Fellows Society (HLWCFS) of Emory University School of Medicine and was elected the first President of HLWCFS. He was elected in 2012 to serve as the southern representative for the Group on Diversity and Inclusion for the AAMC (American Association of Medical Colleges). In 2012 and 2013, The Vanderbilt University Organization of Black Graduate and Professional Students (OBGAPS) honored Dr. Churchwell with one of the organization's first Distinguished Faculty Awards. He was also recognized with an American Registry Most Compassionate Doctor Award. Along with his physician brothers Kevin and Keith, he received the 2011 Trumpet Award for Medicine. In 2010, he was awarded The Distinguished Alumnus Award of Vanderbilt University School of Engineering. He was named the 2005 Walter R. Murray Jr. Distinguished Alumnus by the Association of Vanderbilt Black Alumni. The award recognizes lifetime achievements in personal, professional and community arenas. Churchwell received the J. Willis Hurst Award for Best Clinical Teacher in 1991 from Emory and in 2004 he was named the Emory University School of Medicine Resident Alumni Distinguished Achievement Award winner. In 1986, while at Emory, he was also named Most Outstanding House Officer, made an honorary Morehouse Medical School class member and he received a Robert Wood Johnson Foundation Minority Medical Faculty Development Award. Churchwell graduated from the Vanderbilt School of Engineering Magna Cum Laude in 1975. He won the Biomedical Engineering Student Program Award that same year. He received his M.D. from Harvard Medical School in 1979 and later completed his internship, residency and cardiology fellowship at Emory University School of Medicine and affiliated hospitals in Atlanta. In addition, he was the first African American chief medical resident at Grady Memorial Hospital (1984–1985).  
---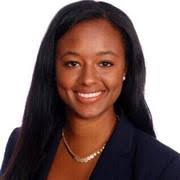 ALEXUS COOPER, MD

Wake Forest School of Medicine

BOARD MEMBER, 2020-2022 Dr. Alexus M. Cooper is a graduate of the Sidney Kimmel Medical College (SKMC) in Philadelphia, Pennsylvania. Prior to matriculating into medical school, she received her bachelor's degree in Exercise Science and Sport Studies from Rutgers University where she graduated with honors. During her undergraduate career, she conducted research in exercise psychophysiology, urban health disparities, and opioid addiction. Outside of the classroom, she also spent time engaging with high school mentees in from New Brunswick High School, participated in Rutgers University's Access Medicine Program(Sponsored by the Office for Diversity and Success in the Sciences), and served as President of her MAPS Chapter. During this current academic year (between her 3rd and 4th year of medical school), Alexus became a member of the Gold Humanism Honor Society, and received the Alfred P. Spivack, MD Scholarship for her achievements in the JeffDESIGN program. In addition, Alexus has been working as a clinical research fellow in Adult Reconstruction at the Rothman Orthopaedic Institute under the mentorship of Dr. Javad Parvizi. Within the last year, Alexus has contributed to over 15 publications on hip and knee arthroplasty, including a textbook chapter on skeletal infections which will be featured in the Academy of Orthopaedic Surgeons' Orthopaedic Basic Science Textbook. In addition, she served as an Editorial Board Member and Delegate for the 2018 International Consensus Meeting on Musculoskeletal Infection. Outside of her research endeavors, Alexus remains committed to enhancing the diversity of her home institution as well as the finding ways to increase health equity. As a medical student, her engagement with the National Medical Association and its affiliated initiatives resulted in her developing exercise initiative project with Project SUN, attending the NMA's National Health Colloquium, and most recently becoming a member of the Board of Directors for the NMA Cobb Institute. At SKMC, she served as the Vice President of SKMC's SNMA Chapter and remains dedicated to enhancing the diversity of her institution's learning environment as a member of Thomas Jefferson University's Diversity Council. On campus, she has taken part in hosting student- led discussions regarding current events affecting the African American community, hosts campus visits for aspiring physicians historically underrepresented in medicine, and mentored undergraduate students preparing to apply to medical school. Furthermore, she remains actively engaged with her institution to improve the medical school experience for underrepresented students. Alexus' active involvement with SKMC's JeffDESIGN program has led her to become interested in graphic design, app development, and device prototyping. As a JeffDESIGN Cohort2 member, Alexus has worked with her colleagues at SKMC and Philadelphia University's design schools to develop modern solutions for challenges faced in healthcare today. Of note, she contributed toward the development of a custom 3-D Printed hand which was donated to a young child in Turkey who was born with a limb deformity through a project with the Enable Foundation. Her interactions with engineers, architects, and app developers has opened up her mind toward the "design" part of medicine, and she wishes to further develop these skills as she continues to pursue a career in orthopaedic surgery.  
---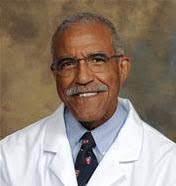 ALVIN CRAWFORD, M.D., FACS 

University of Cincinnati Medical Center

BOARD MEMBER, 2020-2022 Dr. Alvin Crawford is Professor Emeritus of Orthopaedic Surgery at the University of Cincinnati Medical Center, bringing more than 35 years of clinical experience in diagnosis and treatment in orthopaedics. He is the recently retired founding director of the Crawford Spine Center at Cincinnati Children's Hospital and a renowned expert in spinal deformities and neurofibromatosis, a genetic disorder often associated with scoliosis. In 2004, he was honored with the dedication of the Crawford Chair in Pediatric Orthopaedics and a subsequent chair in spine surgery. His research includes studying the immediate and long-term complications of pediatric orthopaedic diseases, and he is considered an authority on pediatric orthopaedic conditions and spinal deformities. He has published more than 200 publications, 63 book chapters, authored/co-authored six books and lectured in 38 countries. He is the past president of the Scoliosis Research Society and been recognized in "America's Best Doctors" since 1996. He received the Daniel Drake Medal, the highest academic honor the University of Cincinnati's College of Medicine bestows." As a clinician, he has performed over 27,000 procedures, many of which were to treat scoliosis (an abnormal curvature of the spine). He became one of the nation's foremost authorities on video-assisted thoracoscopic surgery using multiple small incisions to insert a telescopic mini-cam to release curved spines and insert rods to straighten them. Crawford is considered a leading expert on the management of musculoskeletal problems in children complicated by neurofibromatosis (a genetic condition that can cause tumors). His non-medical activities include being a recently retired corporate director of Ohio National Financial Services, member of the Diversity Advisory Committee of the American Academy of Orthopaedic Surgeons, Foundation Board of Cincinnati Children's Hospital, Diversity Committee of Cincinnati Symphony Orchestra, AACE group of the Cincinnati Reds Baseball Team, Director of Tennis for Charities, life member of the NAACP and a retired captain of the U.S. Navy Medical Corps. He is currently a lead clarinetist in the Queen City Concert Band, the UC Summer Concert Band and Undercover Big Band, and is a member of the Dean's Advisory Council of the UC College Conservatory of Music. His social activities include Kappa Alpha Psi and Sigma Pi Phi fraternities. Dr. Crawford graduated Cum Laude with undergraduate degrees in Chemistry and Biochemistry with a Minor in Music from Tennessee State University in 1960. In 1964, he became the first African American to graduate from the University of Tennessee College of Medicine. He began his residency at Boston (Chelsea) Naval Hospital and completed it at the combined Harvard University Orthopedic Program.  
---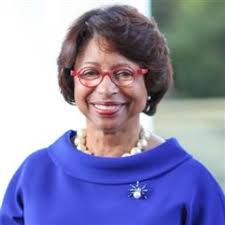 BETTY NEAL CRUTCHER, PhD., MPH

University of Richmond, Virginia
 
BOARD MEMBER, 2020-2022 Dr. Betty Neal Crutcher is President Spouse at the University of Richmond, Virginia and Cross-Cultural Mentoring Consultant. She is Co-Chair of the Council of the Independent Colleges Spouses Partners Task Force and serves on the boards of the Virginia Museum of Fine Arts and the Bon Secours Richmond Health Foundation. At Tuskegee University, she serves as a University Scholar for the National Center for Bioethics. She has served at Harvard Medical School as a senior fellow and mentor for the Oliver Wendell Holmes Society and as a member of the Multicultural Fellows Committee. She has also served as a member of the faculty in the Harvard Medical School Continuing Education Program, presenting workshops at conferences for Healing Health Care Disparities through Education. She is the co-founder of the Sowing Seeds of Hope program, a mentoring initiative at Harvard Medical School for high school and college students interested in the health care professions. She was named a distinguished honorary alumna of Western College for a collaborative initiative with Western College alumni reaching out in support of education through a scholarship and mentoring program. She served as a faculty member at the 2014 American Association of Blacks in Higher Education (AABHE) Leadership and Mentoring Institute, which took place at Miles College in Birmingham, Alabama. Dr. Crutcher served for 10 years (2004–14) as a presidential spouse and a senior mentoring consultant at Wheaton College, in Norton, Massachusetts. She has held many posts in higher education administration and student affairs, at University of Texas-Austin, Miami University in Oxford, Ohio, University of North Carolina at Greensboro, and Guilford College. She also served as Director of Community Relations for the Cleveland Clinic Foundation in Cleveland, Ohio. Dr. Crutcher has served as executive mentor and presenter at the Graduate School Cross-Cultural Mentoring Program at Miami University, Oxford, Ohio. Her recent keynotes have included "Mentoring as a Lifelong Process," at the Virginia Mentoring Partnership and "Building Across Bridges," for the Connecting Women of Color Conference, University of Richmond. Other cross-cultural mentoring presentations have included the Mellon Mentoring Conference, American Association of Museums, Harvard Graduate School of Education, Drexel University, Harvard Medical School, Albany Medical College, the Academy of Orthopedic Surgeons, Blue Cross Blue Shield, the University of Massachusetts/Amherst School of Nursing, Holy Cross College, the American Council on Education, the Council of Independent Colleges, and the Association of American Colleges and Universities. Dr. Crutcher is the author of "Cross Cultural Mentoring: A Pathway to Making Excellence Inclusive," published in the spring 2014 issue of Liberal Education, a journal of the Association of American Colleges & Universities, and Mentoring Across Cultures," Academe, 2007, Volume 93. She is the co-author of  "Transcending the Legacy of Silence and Shame Surrounding the Unethical Syphilis Study at Tuskegee," published in Diverse Issues in Education, March 9, 2017, "The Impact of Cross-Cultural Interactions on Medical Students' Preparedness to Care for Diverse Patients," published in Academic Medicine in November, 2012, and "Hope: Helping Others Prepare for Education through Cross-Cultural Mentoring," a review of A Handbook for Women Mentors: Transcending  Barriers of Stereotype, Race, and Ethnicity published in Sex Roles: A Journal of Research, July, 2011.  Dr. Betty Neal Crutcher received her B.S. in sociology from Tuskegee Institute, Tuskegee, Alabama; her M.P.H. from the University of Michigan, Ann Arbor, Michigan; and her Ph.D. in educational administration from Miami University, Oxford, Ohio.   
---

BRANDI FREEMAN, M.D.

Speaker- House of Delegates- NMA

BOARD MEMBER, 2021-2022 Brandi Kaye Freeman, MD MS is an Assistant Professor of Pediatrics at the University of Colorado School of Medicine. A physician dedicated to eradicating the health inequities that impact vulnerable populations through evidence-based practices and improved quality of healthcare delivery, in addition to her academic appointment, Dr. Freeman is an Attending Physician at the Child Health Clinic at the Children's Hospital of Colorado and the Faculty Liaison for Diversity in Pediatric Resident Education and Recruitment. In these roles, she is a practicing primary care physician and health services researcher whose research portfolio includes developing strategies to improve communication between families and physician using mobile technology and developing approaches to improve diversity in the health professions. Dr. Freeman was the 2006-2007 National President of the Student National Medical Association, 2005-2007 Student Trustee and 2009-2011 Post-Graduate Trustee for the National Medical Association. She has been a mentor for the Tour for Diversity in Medicine since its inception in 2012. She is currently the Speaker of the House of Delegates of the National Medical Association. Dr. Freeman received a Bachelors of Science degree in Biology with minors in Chemistry and French from Duke University in Durham, North Carolina. After completing post-baccalaureate work at the Mayo Clinic, she received her Doctorate of Medicine from Baylor College of Medicine in Houston, TX in 2008. Dr. Freeman completed pediatric residency training at the Johns Hopkins Hospital and Children's Center as part of the Harriet Lane House staff. From 2011-2013, she was a Robert Wood Johnson Clinical Scholar at the University of Pennsylvania and received her Masters of Science in Health Policy Research from the Perelman School of Medicine in 2014.
---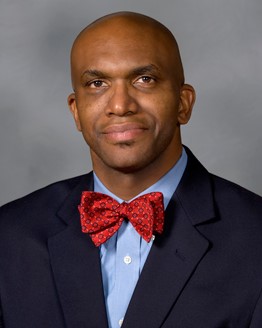 B. LEE GREEN, PhD., M.Ed. 

Moffitt Cancer Center

BOARD MEMBER, 2020-2022 Dr. B. Lee Green is Senior Member of the Health Outcomes and Behavior Program and Research Institute, and Vice President, Diversity and Community Relations at H. Lee Moffitt Cancer Center. He is also the Co-Director for the Center for Equal Health and serves as the primary administrator for the Florida Health Equity Research Institute (HERI). Dr. Green is recognized for his work in the area of cancer health disparities with particular interest in education, knowledge and awareness among minority populations. His interest also includes community based participatory research as well as minority participation in clinical trials and research studies. At Moffitt, Dr. Green is responsible for ensuring that the Cancer Center is responsive to diversity issues. His role includes addressing issues such as awareness and education of cancer prevention and control, community outreach activities, cultural competency, equity and inclusion issues, developing strong partnerships with community organizations, and providing support for other key initiatives. The vision is to create a culture of diversity and inclusion as the Cancer Center strives to contribute to the prevention and cure of cancer. In February of 2014 Dr. Green assumed the role of vice president for strategic communications and public relations. In that role Dr. Green is responsible for the institutional strategy for both internal and external communications. This involves fostering a positive reputation and image of the cancer center among the community we serve. Dr. Green (Co-PI) was awarded a NIH – NCMHD P20 grant designed to build the infrastructure to conduct health disparities research, education, training, and community engagement. The P20 grant is collaboration with USF and the Tampa Bay community. As a collaborator on many health disparities research projects, Dr. Green focused on enhancing theoretical models and methods for community-based health promotion and disease prevention among underrepresented populations. He has assisted investigators in conceptualizing community organization theory, models, and methods. Over the past 10 years, Dr. Green's research has focused upon health promotion and disease prevention in minority communities. He has been a member of many extramurally-supported investigative teams examining issues related to health promotion and disease prevention among minority populations. Dr. Green has held faculty positions at Valdosta State University, the University of Alabama, the University of Alabama at Birmingham and Texas A&M University. He received his PhD from the University of Alabama at Birmingham in Health Education and Health Promotion and an M. Ed. in Health Education from Valdosta State University.  
---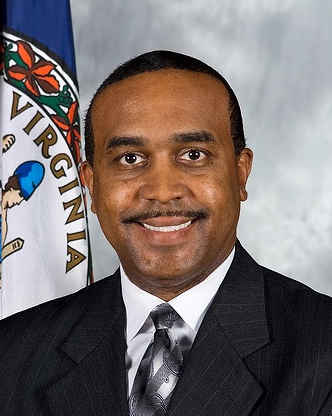 TERONE GREEN, M.P.A

Richmond Ambulance Authority

BOARD MEMBER, 2020-2022 Terone Green is the Chief Executive Officer of the Richmond Ambulance Authority. Previously he was National Director of State Alliance Development at The Sullivan Alliance for 6 years. He is an accomplished healthcare and not-for-profit executive with proven leadership in devising and executing strategies to develop new business, enter new markets, increase market share, and drive business transformation. He has worked in top level executive and public service positions related to medical administration and healthcare and has guided teams in all aspects of healthcare operations and non-for-profit administration. Mr. Green is expert at cultivating community relationships and forging strategic partnerships with non-profits, health agencies, government officials, and academic institutions. He has excellent communication and problem-solving skills. A critical change agent and tactical marketing expert with a track record of launching effective advocacy campaigns and instituting best practices, Mr. Green is a former community organizer and Vice President of a leading Virginia Health Maintenance Organization. His work with The Sullivan Alliance includes responsibility for the promotion of and the development of statewide and regional consortium of minority undergraduate colleges with academic health centers—encouraging each of these alliances to develop its own unique focus and interventions. He provides senior organizational and strategic leadership when forging coalitions between Historically Black Colleges and Universities (HBCUs) and academic health science centers toward the cultivation of minority pre-professionals in the health and basic sciences. As a result, the academic partners of The Sullivan Alliance have formed a significant reservoir of research talent from which to assemble multidisciplinary teams representing faculty and students from basic health, social and behavioral science. The Alliance's institutional state partners act as "pathfinders" to identify and test best practices to diversify the health workforce. These best practices are leveraged and highlighted in our national work. Mr. Green has assisted cities in developing comprehensive healthcare policies including creation of policy documents that identify the health priorities and goals and recommended strategies toward success. He has identified and analyzed the social factors that give rise to healthcare problems so that the cities may develop recommendations that can be implemented both in the short-term and long-term to ameliorate those disparities. Mr. Green serves and has served on; the Governor's Commission on Citizen Empowerment, Board of Health Professions, Board of Medical Assistance Services, Medical College of Virginia Hospital Authority Board, Virginia Health Services Cost Review Council, Richmond Planning Commission, Richmond Personnel Board, Richmond Ambulance Authority, National Urban League National Health Policy Coalition. In 2002, Mr. Green was appointed by then Secretary of Health and Human Services, Tommy Thompson to the National Advisory Council on Minority Health and Health Disparities-National Institutes of Health. Mr. Green also served as the founding chairman of the Florence Neil Cooper Smith Sickle Cell Initiative at the Virginia Commonwealth University Health System, chairman of the Richmond Urban League and board of directors of the NAACP in Richmond, Virginia. Mr. Green held a faculty appointment as an Assistant Professor of Management at Saint Paul's College. Over the past 20 years, Mr. Green has published over 40 Featured, Op-Ed, Perspective, Back Page articles that have often served to establish greater understanding about an issue, public policy or simply express a point of view for the sake of inciting debate and intellectual exchange. Mr. Green earned a B.S. from Howard University, M.P.A. from Southeastern University, and is recognized as a Fellow at The University of Virginia's Sorensen Institute.  
---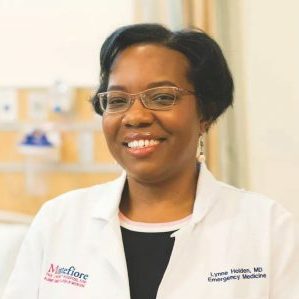 LYNNE HOLDEN, M.D.

Albert Einstein College of Medicine

BOARD MEMBER, 2021-2024 Dr. Lynne Holden was born and raised in Philadelphia, PA. She attended Howard University and Temple University School of Medicine. She served as a chief resident and graduated from the Jacobi-Montefiore Residency Program in 1995. In 2018, Dr. Lynne Holden became a Professor of Emergency Medicine at the Albert Einstein College of Medicine (the 5th Black female in the country). Her career is dedicated to patient care, teaching, educational research and diversifying the biomedical workforce. In 2007, she co-founded Mentoring in Medicine, Inc. which is a science and health youth development nonprofit that inspires, educates and empowers low income students from elementary school through medical career to pursue a biomedical career. In July 2020, she helped co-launch the Social Emergency Medicine Program for the Jacobi-Montefiore Emergency Medicine residency. Dr. Holden was elected Chair of the Emergency Medicine Section of the National Medical Association where she oversees academic enrichment, assists with faculty promotion and leads a mentoring program for six hundred EM physicians. Additionally, she was named Chair of the K-Grad Action Group of the Roundtable on Black Men and Women at the National Academies of Science, Engineering and Medicine. Dr. Holden has been the recipient of twenty national and local awards and fifty-four press features for her work in helping to build the next generation of diverse biomedical professionals.
---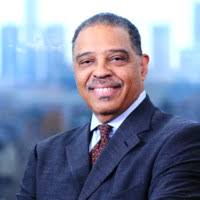 LONNIE JOE, M.D., FACS

Detroit Medical Society

BOARD MEMBER, 2020-2023 Dr. Lonnie Joe is a Pulmonologist at Ascension Providence Hospital in Southfield, Michigan. In addition to a busy practice, Dr. Joe serves in the following capacities: board member, State Medical Society; board member, University of Michigan Medical Alumni Association, board member, National Medical Association; member, Novo Nordis Advisory Board; member, Southfield Institutional Review Board; board member, American College of Physician Executives; board member, Greater Detroit Health Council; and board member, Health Care Coalition. As evidence of his commitment, to date, Dr. Joe has been the longest-serving president of the Detroit Medical Society. In 2008, Dr. Joe was elected the Physician of the Year by the National Medical Association in Washington D.C., and in 2009 he was elected secretary of the House of Delegates of the NMA. His career has been devoted to patient care and the concerns of the physician community. Dr. Joe is a product of the Detroit public school system and a graduate of the University of Michigan Medical School. He completed a residency in internal medicine at Providence Hospital and a fellowship in pulmonary diseases and furthered his career by completing the John Hopkins Business of Medicine Program.  
---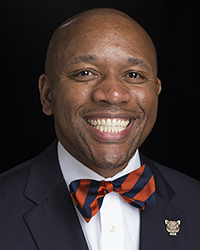 KEVIN MCDONALD, J.D., ED.D

University of Missouri System

BOARD MEMBER, 2021-2024 Kevin McDonald is the Chief Diversity, Equity and Inclusion Officer for the University of Missouri System, and the Interim Vice Chancellor for Inclusion, Diversity and Equity for the University of Missouri-Columbia. As a diversity and inclusion professional, Kevin McDonald has developed a significant track record of transformational contributions toward organizational equity, diversity, and inclusion goals. His efforts revolve around inextricably binding organizational pursuits of excellence with diversity and inclusion efforts. From access and success, to education and scholarship and institutional infrastructures, Dr. McDonald has worked collaboratively to create initiatives that positively impact policies, practices, processes, and people. In the role of Vice President & Associate Provost for Diversity and Inclusion at Rochester Institute of Technology (RIT), Dr. McDonald provides collaborative leadership to the institutional pluralistic efforts. He achieves this through the promotion of inclusive excellence and the conceptualization, development, and implementation of strategic initiatives aimed at the recruitment, engagement and success of RIT community members. From the implementation of an academic support structure which has improved the cumulative grade point averages of historically underrepresented students, to overseeing gap funding which has increased the compositional diversity of RIT faculty, Dr. McDonald has committed himself to making excellence inclusive in every aspect of organizational functioning. As the Vice President for Equity and Inclusion at Virginia Tech from 2005 until 2010, Dr. McDonald developed a significant track record of contributions toward the university's equity, diversity, and inclusion goals. Recognizing the need for Virginia Tech to connect its institutional pursuit of excellence with its inclusion efforts, Dr. McDonald introduced and implemented an "Inclusive Excellence" institutional framework. From the creation of a diversity cluster hire program, to conceptualizing and implementing a full tuition/fee/room and board scholarship program to increase compositional student diversity, Dr. McDonald has developed and implemented strategic diversity initiatives that have improved institutional recruitment and retention efforts. While serving as Associate Director of Compliance and Conflict Resolution for Johns Hopkins University from 2001 to 2005, Dr. McDonald leveraged his extensive conflict-resolution training and experience to provide superior service to this institution. Overseeing all compliance and conflict-resolution activities on campus, he was involved with the investigation, mediation and resolution of issues to maximize fairness and equity. He conceptualized and implemented the institution's first conflict resolution program which aided in drastically reducing the number of grievances filed within the organization while imparting conflict resolution skills to campus community members. During his tenure as Campus Compliance Officer at the University of Maryland in College Park, from 1999-2001, Dr. McDonald oversaw the investigation and resolution of discriminatory harassment complaints among 50,000 faculty, staff, and students. Additionally, he conceptualized, designed, implemented, and coordinated the Peer Mediation Program, which provides trained student mediators with an opportunity to help other students resolve conflict among themselves, greatly contributing to the ability of future leaders to manage conflict and resolve issues equitably and fairly. From 1997-1999, Dr. McDonald served as Dispute Administrator for Network Solutions, Inc., of Herndon, VA.- the Internet's first Domain Name Registrar. Here he investigated, analyzed, mediated, and resolved more than 1000 global disputes between trademark holders and domain-name registrants regarding trademark and fair-use issues, often working across cultures and language barriers. Among his contributions was the development and implementation of the Internet's first Domain Name Dispute Policy. This policy outlined an effective dispute procedure, ensuring seamless management of Internet domain-name disputes as well as fair resolution. Prior to his role with Network Solutions, Dr. McDonald served as a Disability Rights Investigator for the US Department of Justice in Washington, DC, where he investigated and resolved disability-based discrimination claims. He received his doctoral degree in Higher Education Leadership from the University of Rochester, and holds a JD from The Ohio State University as well as a BS in Psychology from Andrews University in Berrien Springs, MI. Dr. McDonald also holds certifications with the Cornell Diversity & Inclusion Studies Program and is a Certified Mediator in three primary mediation models.
---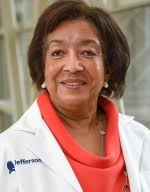 EDITH MITCHELL, M.D., FACP, FCPP

Sidney Kimmel Medical Center

BOARD VICE CHAIR, 2020-2022 Dr. Edith P. Mitchell is board-certified in internal medicine and medical oncology and is clinical professor, Department of Medicine and Medical Oncology at Sidney Kimmel Medical College at Thomas Jefferson University and associate director for Diversity Programs and director of the Center to Eliminate Cancer Disparities for the Sidney Kimmel Cancer Center at Thomas Jefferson University. Dr. Mitchell's research in breast, colorectal, and pancreatic cancers and other GI malignancies involves new drug evaluation and chemotherapy, development of new therapeutic regimens, chemoradiation strategies for combined modality therapy, patient selection criteria and supportive care for patients with gastrointestinal cancer. Dr. Mitchell has authored and co-authored more than 100 articles and book chapters as well as many abstracts on cancer treatment, prevention, and cancer control. As a distinguished researcher, she has received many cancer research and principal investigator awards including a recent Promise Grant from the Susan G. Komen Foundation. She serves on the National Cancer Institute Review Panel and the Cancer Investigations Review Committee, the Clinical Trials and Translational Research Advisory Committee, serves as co-chair of the NCI Disparities Committee, and is a member of the NIH Council of Councils. Because of her experience in the cancer research community, Dr. Mitchell was selected to serve as a member of the NCI's Blue Ribbon Panel convened to advise the National Cancer Advisory Board on Vice President Biden's National Cancer Moonshot Initiative. Dr. Mitchell holds leadership positions in the American Society of Clinical Oncology and served as the 116th President of the National Medical Association serving from August 2015 to August 2016. She also serves on the editorial board of the Journal of the National Medical Association and on the board of Trustees for Geisinger Commonwealth Medical College and Tennessee State University. Dr. Mitchell is a fellow of the American College of Physicians; member of the American Association for Cancer Research; also the American Medical Association, the NMA, Aerospace Medical Association, Association of Military Surgeons, the Medical Society of Eastern Pennsylvania, the Eastern Cooperative Oncology Group, Radiation Therapy Oncology Group, and the National Surgical Adjuvant Breast and Bowel Project. Dr. Mitchell has spent her medical career helping individuals in medically underserved areas to realize that simple changes in lifestyle can have a dramatic impact on cancer care. In addition to numerous awards for her work, Dr. Mitchell has demonstrated the importance of community service and outreach especially to those individuals who may not have the means to seek out more conventional medical advice. Dr. Mitchell received a bachelor of science in biochemistry "with distinction" from Tennessee State University and her medical degree from the Medical College of Virginia in Richmond. In 1973, while attending medical school, Dr. Mitchell entered the Air Force and received a commission through the Health Professions Scholarship Program. She entered active duty after completion of her internship and residency in internal medicine at Meharry Medical College and a fellowship in medical oncology at Georgetown University.   
---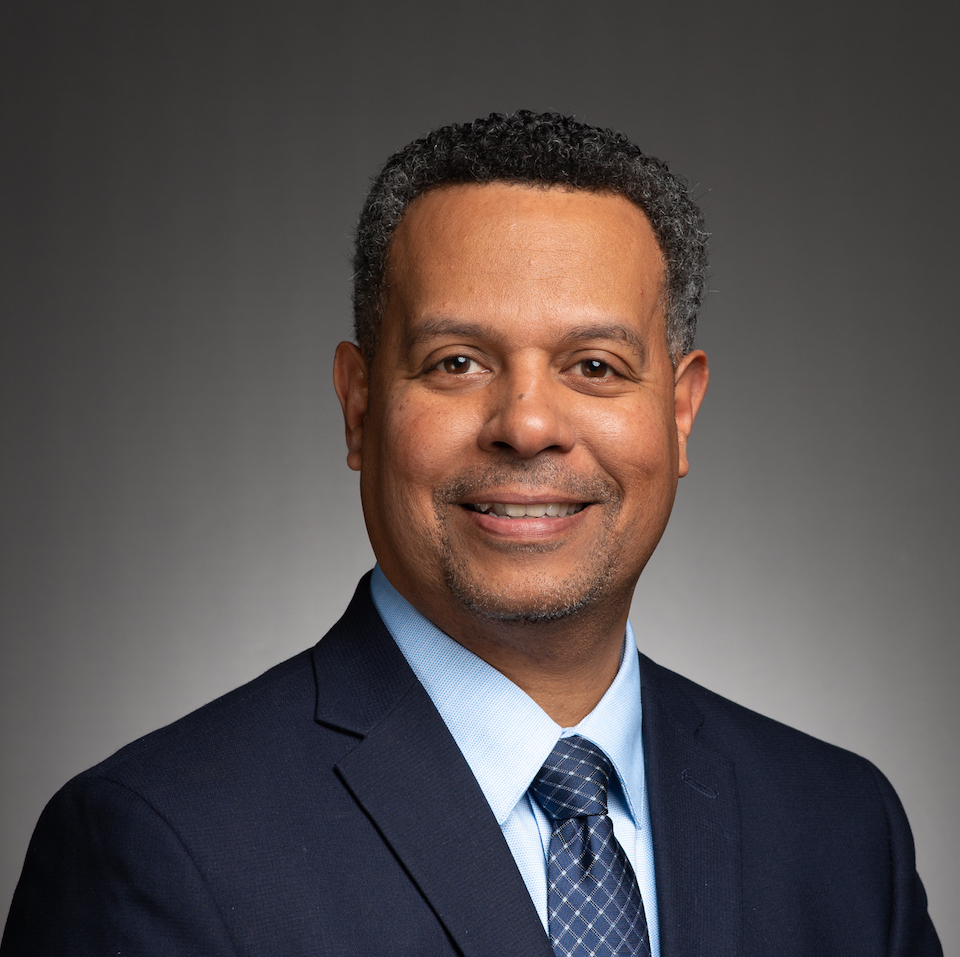 MARC A. NIVET, Ed.D., MBA

AAMC and UT Southwestern Medical Center

BOARD MEMBER, 2020-2022 Marc A. Nivet is Executive Vice President for Institutional Advancement at UT Southwestern Medical Center where he provides strategic vision and oversight for the areas of Development, Communications, Marketing and Public Affairs, Government Affairs and Community and Corporate Affairs. Prior to his role at UT Southwestern Dr. Nivet served as a member of the executive leadership team of the Association of American Medical Colleges, where he provided leadership on issues surrounding community engagement, diversity, and health equity at medical schools and teaching hospitals across the United States and Canada. Dr. Nivet has spent over 20 years in academic medicine developing creative program initiatives and innovative approaches to advance the mission of excellence in research, education and patient care.  Prior to joining the AAMC, Dr. Nivet served as the COO and Treasurer for the Josiah Macy, Jr. Foundation, which fosters innovation in health professional education that aligns workforce training with the dynamic needs of patients. He also served as a special assistant to the Senior Vice President for Health at New York University, and held management positions with the Sallie Mae Fund, and the Associated Medical Schools of New York. Dr. Nivet earned his Doctorate in Higher Education Management from the University of Pennsylvania and his Master of Business Administration degree with a focus on health care management from George Washington University's School of Business. Dr. Nivet is a fellow of the New York Academy of Medicine, and a former president of the National Association of Medical Minority Educators. 
---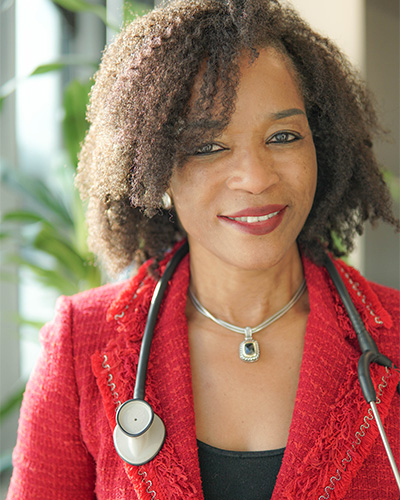 ELIZABETH OFILI, M.D., M.P.H., FACC

Morehouse School of Medicine

BOARD MEMBER, 2021-2024 Dr. Elizabeth Ofili is a Professor of Medicine (Cardiology) and Senior Associate Dean for Clinical and Translational Research at Morehouse School of Medicine, Atlanta, Georgia. In this role, Dr. Ofili directs major NIH research awards, totaling over $150 million, supporting discovery science and training across the translational research spectrum from bench to bedside and community, including the Atlanta Clinical and Translational Science Institute and the RCMI Translational Research Network. She is Founder and Chief Scientific Officer of AccuHealth Technologies, with patented technologies that are "Democratizing Discovery Science and Health with N=Me". As Multi-PI of the Atlanta Clinical and Translational Science Institute (ACTSI), a citywide collaborative at Emory University, Morehouse School of Medicine and Georgia Institute of Technology, along with partnering health systems and statewide research organizations, Dr. Ofili leads innovative collaborations to advance health equity. Since 2007, ACTSI has engaged over 673 investigators and 134 postdoctoral and pre-doctoral trainees in discovery science, training and community engagement. Dr. Ofili is the principal investigator of the NIH funded national collaborative for translational research, the RCMI Translational Research Network (RTRN). RTRN includes 18 historically Black, Hispanic, and Minority Serving Institutions across the continental United States, Hawaii and Puerto Rico, competitively funded by NIH to lead research innovations that impact health disparities, and playing a major role in diversifying the biomedical research workforce. As multi PI of the National Research Mentoring Network (NRMN) and Director of the Research Resources and Outreach Core, Dr. Ofili engages NIH funded research consortia and academic institutions, to recruit and retain diverse scholars and mentor teams for participation in NRMN. Dr. Ofili is a recipient of over 50 scientific, services and health policy awards, including induction in the National Academy of Medicine. Dr. Ofili graduated with distinction from the Ahmadu Bello University, Zaria, Nigeria, completed internal medicine residency at Oral Roberts University, Tulsa Oklahoma, cardiology fellowship at Washington University in St Louis, Missouri, and Advanced Echocardiography research fellowship at St Louis University, St Louis, Missouri. She completed the Master of Public Health at Johns Hopkins University.   
---

DWIGHT TILLERY, J.D.

Founding CEO, Center for Closing the Health Gap

BOARD MEMBER, 2021-2024 Mr. Tillery is Founder, former President and CEO of The Center for Closing the Health Gap in Greater Cincinnati whose mission is "to lead the efforts in eliminating racial and ethnic health disparities in Greater Cincinnati through Advocacy, Education, and Community Outreach." 
Dwight has held a number of distinguished professional positions throughout his career.   Mr. Tillery served as assistant city solicitor for the City of Cincinnati, Assistant Executive Vice President and Associate Legal Counsel at the University of Cincinnati and adjunct Assistant Professor Law and adjunct Assistant Professor African American Studies, Assistant Attorney General, and Assistant Professor at Miami University of Oxford, Ohio.  In 1991, Mr. Tillery stunned the City of Cincinnati by becoming the first African American popularly elected Mayor of Cincinnati
He has served on the Cincinnati Board of Health, served on the Governor's advisory's Health Coverage Reform, appointed by the State Director for the Department of Health to its Obesity Prevention Round Table.  He served on the original Robert Wood Johnson's County Rankings.  Currently, Mr. Tillery serves as Vice Chair of the Ohio State Personnel Board of Review.  He was appointed by Governor Ted Strickland and reappointed by Governor Kasich. 
---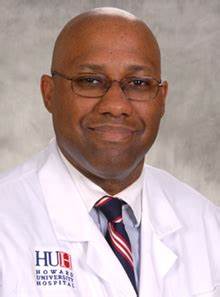 MALLORY WILLIAMS, MD, MPH

Howard University College of Medicine
BOARD MEMBER, 2021-2024 Dr. Williams is a proud cum laude graduate of Morehouse College in Atlanta, GA in 1993, where he served as a Presidential Scholar, NIH MARC Scholar, and Ford Foundation Scholar. He received his medical degree from the University of Maryland School of Medicine, Baltimore, MD in 1999. He completed his general surgery residency as the Chief Administrative Surgery Resident at Wayne State University/Detroit Medical Center in 2006. He also served as a NIH Research Fellow from 2003 to 2005. He completed his surgical critical care fellowship at Brigham and Women's Hospital. Dr. Williams is a Diplomate of the American Board of Surgery. In 2008 The Honorable Governor Bobby Jindal appointed Dr. Williams to serve the state of Louisiana as a board member on the Louisiana Emergency Response Network (LERN). As a LERN board member Dr. Williams played an active role in the strategic planning for the Louisiana trauma system. Dr. Williams is committed to mentoring a diverse physician work force and serves as the Vice Chair of the American College of Surgeons Committee on Trauma. Dr. Williams is also a Lieutenant Colonel in the United States Army Reserve Medical Corps and served with distinction during Operation Iraqi Freedom as a trauma surgeon with the 345th Combat Support Hospital. Dr. Williams was recruited to the University of Toledo Medical Center to lead the Division of Trauma, Critical Care, and Acute Care Surgery. He is currently President-elect of the Toledo Surgical Society. He also serves as the current President of the Reede Scholars, Incorporated, a nonprofit organization of alumni from the Mongan Commonwealth Fund Fellowship in Minority Health Policy who are committed to health care policy that produces quality, equity, and access for disadvantage populations.
---

RICHARD ALLEN WILLIAMS M.D.

Association of Black Cardiologists

BOARD MEMBER, 2020-2022 Dr. Richard Allen Williams founded the Association of Black Cardiologists (ABC) in 1974 and served as its president for 10 years. He also became the first chairman of the Board of Directors and started the ABC Newsletter. The ABC established the endowed Dr. Richard Allen Williams Scholarship for Black Medical Students In addition, he is a Past President of the National Medical Association. Recently, he served as President of the Charles R. Drew Medical Society in Los Angeles, and was previously a member of the Board of Directors of the Charles R. Drew University of Medicine and Science. Early in his medical career, while an instructor of Cardiology at Harvard Medical School, he founded and directed the Central Recruitment Council of Boston Hospitals, which recruited significant numbers of Black medical trainees to Boston hospitals for the first time in their history. He then served for three years as the inaugural Assistant Medical Director at the Dr. Martin Luther King, Jr. Hospital in Watts, California, and was charged with the responsibility of opening the hospital. During this time he and Dr. David Satcher collaborated on writing the grant proposal which was awarded $2.5 million by the National Heart, Lung and Blood Institute of the National Institutes of Health (NIH) to establish the King-Drew Sickle Cell Center, of which he became the Director. Following this appointment, he took a position as Chief of the Heart Station and Coronary Care Unit at the West Los Angeles VA Hospital, eventually becoming head of Cardiology at that institution as well as the first Black full Professor in the history of the Department of Medicine at the UCLA School of Medicine. Dr. Williams has numerous publications and awards to his credit and is the author of The Textbook of Black-related Diseases published by McGraw-Hill in 1975. Other recent books are The Athlete and Heart Disease: Diagnosis, Evaluation and Management, and Humane Medicine:A New Paradigm in Medical Education and Health Care Delivery. Dr. Richard Allen Williams was born and raised in Wilmington, Delaware, the youngest of eight children. Upon graduating from Howard High School at the top of his class with a 4.0 grade-point average, he was awarded a full scholarship to Harvard University from which he graduated with honors as the first African American student at Harvard from Delaware. He received the M.D. degree from the State University of New York Downstate Medical Center, performed his internship at the University of California San Francisco Medical Center, Internal Medicine residency at the Los Angeles County-USC Medical Center, and Cardiology fellowship at Harvard Medical School and Brigham and Women's Hospital in Boston.
---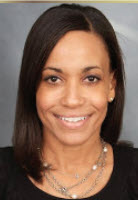 RACHEL VILLANUEVA, M.D.

President National Medical Association

BOARD MEMBER, 2021-2022 Dr. Rachel Villanueva, MD FACOG is a Clinical Assistant Professor of Obstetrics/Gynecology at the NYU Grossman School of Medicine. She earned a BS in Biology at Yale University and MD, cum laude, from the Yale School of Medicine. She is board certified in Obstetrics/Gynecology and practices in New York City. Dr. Villanueva is a women's health expert and advocate who is committed to reproductive justice, health equity, workforce diversity, and disease prevention. She is an active member of the National Medical Association, the nation's oldest and largest professional organization representing African-American Physicians and their patients. She has held numerous local, regional and national leadership positions including Chair of the Board of Trustees, Speaker of the House of Delegates, and Chair of the Council on Concerns of Women Physicians. She was recently elected NMA President, becoming the first former Student National Medical Association President to hold this position. Dr. Villanueva has served as an advisor to the SNMA Board and Strategic Planning Council. She is a member of the Executive Committee of the Association of Alumni in Yale Medicine; assisting in the creation of its first Diversity, Equity and Inclusion subcommittee. As a fellow of the American College of Obstetrics and Gynecology, she has served on the Pregnancy and Heart Disease Task Force and currently on the Health Equity Subcommittee of the District 2 Safe Motherhood Initiative. Dr. Villanueva recently became part of the Medical Advisory Group of the Black Health Trust, a group of physicians and health care professionals, committed to educating and serving communities of color. She is a medical advisor to Expect, a streaming video app that provides safe at-home prenatal fitness classes. As a former competitive gymnast, Dr. Villanueva believes that fitness and exercise are crucial components of a woman's total health and wellness. She is an avid snowboarder, Bikram Yogi and tennis player. Dr. Villanueva has been named one of the Influential African–American and Caribbean New Yorkers in Health and as one of the Top Black Physicians in New York City by The Network Journal. She is also a proud native New Yorker of Haitian descent.
PAST BOARD CHAIRS
---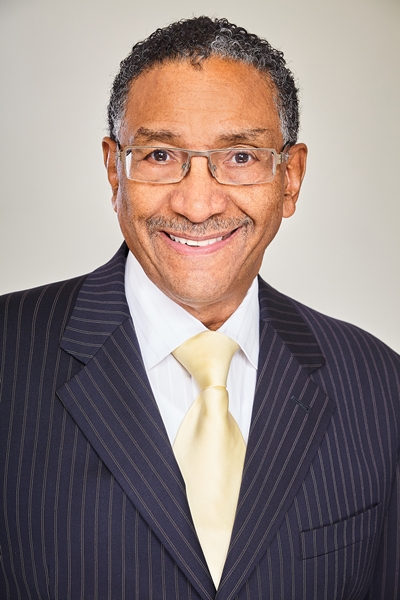 RODNEY HOOD, M.D.

President Multicultural Health Foundation
CHAIR, 2017-2019 Dr. Rodney Hood is an honor graduate from Northeastern University School of Pharmacy in Boston earning a BS degree in Pharmacy then enrolled at the UCSF Graduate School of Pharmacology and Toxicology for a year before transferring to the University of California San Diego School of Medicine where he received his MD degree. He then completed his internship and residency in Internal Medicine at UCSD University Hospital becoming a Diplomate of the American Board of Internal Medicine and is a Fellow in the American College of Physicians (FACP). Dr. Hood is currently the managing partner and practicing internist in Careview Medical Group in San Diego and expanded his knowledge of the health system by founding and becoming president of an Independent Physician Association (IPA), the Multicultural Medical Group consisting of over 150 primary care physicians and 200 specialists managing health plan and provider contracts. The IPA managed health services to over 25,000 enrollees mostly from underserved communities. In 2012 Dr. Hood spearheaded a CMMI Healthcare Innovation Challenge Award that implemented a community-based social-clinical intervention strategy utilizing the "hot spotting" model referred to as the Patient Health Improvement Initiative (PHII) that focused on high utilizers of emergency rooms and hospitals and demonstrated cost savings of $15 million over 3 years. Dr. Hood has been an active member in organized medicine including the CMA, AMA, AMA-MAC, and American College of Physicians being honored as a Fellow (FACP). However, his passion for medicine has been expressed through his decades long membership in the NMA serving as president of the local San Diego NMA affiliate, Golden State Medical Association president, then served as chairman of the NMA board before being elected as the 101st President of the NMA. He has received many prestigious awards including being honored by UCSD Alumni Award for Excellence as the Outstanding Alumni for Professional Achievement in 2003, the CMA Foundation Adarsh S. Mahal, MD, Access to Health Care and Disparities Award, and the AMA Foundation Pride in the Profession Award. Over the past 30 years Dr. Hood has researched and lectured extensively on the historic aspects of race, ethnicity, genetics, and racism in medicine and the impact on today's health inequities. He currently serves on several foundation boards that are focused on solutions to eliminate health inequities. He is the president of the Multicultural Health Foundation in San Diego, serves on the board of the Alliance Healthcare Foundation which is a philanthropic foundation financially supporting non-profit organizations serving underserved communities in Imperial and San Diego Counties, and chair of the W. Montague Cobb/NMA Health Institute.
---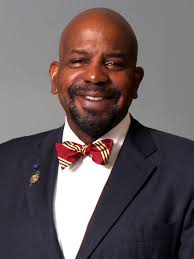 CATO T. LAURENCIN, M.D., Ph.D

University of Connecticut Health Center

FOUNDING CHAIR, 2004-2017 Dr. Cato T. Laurencin is the Albert and Wilda Van Dusen Distinguished Endowed Professor of Orthopaedic Surgery, Professor of Chemical and Biomolecular Engineering, Professor of Materials Science and Engineering, and Professor of Biomedical Engineering at the University of Connecticut. Dr. Laurencin is a University Professor — the 8th to be designated in UCONN's over 130 year history. Dr. Laurencin is a Fellow of the American Academy of Orthopaedic Surgeons, a Fellow of the American College of Surgeons and an elected member of the American Surgical Association membership. A practicing shoulder and knee surgeon, he has been elected to America's Top Doctors continuously for the past 11 years. He is the winner of the Nicolas Andry Award, the highest honor of the Association of Bone and Joint Surgeons. He was named one of the 100 Engineers of the Modern Era by the American Institute of Chemical Engineers, and is a Fellow of the American Chemical Society, the Biomedical Engineering Society, the Materials Research Society, the American Institute of Chemical Engineers and the American Institute for Medical and Biological Engineering. He has been awarded the Percy Julian Medal by the National Organization of Black Chemists and Chemical Engineers (NOBCChe). Dr. Laurencin is a member of the editorial boards of 25 journals, and Editor-in-Chief of Regenerative Engineering and Translational Medicine. Dr. Laurencin's research expertise is in Biomaterials, Nanotechnology, Drug Delivery, Stem Cell Science and a new field he has pioneered, Regenerative Engineering. He has been funded by the National Science Foundation (NSF) and the National Institutes of Health (NIH) for the past 25 years. The recipient of two Emerging Frontiers in Research and Innovation Awards from NSF, he received the NIH Director's Pioneer Award for his transformative work in Regenerative Engineering. Dr. Laurencin works in the areas of social justice and mentoring. He is the Founding Editor of The Journal of Racial and Ethnic Health Disparities, published by Springer/Nature. In mentoring, Dr. Laurencin has been responsible for guiding generations of students in medicine, science and engineering. He has been awarded the Alvin Crawford Award for Mentoring, the Beckman Mentoring Award, and the American Association for the Advancement of Science (AAAS) Mentor Award. Dr. Laurencin has been honored by the White House on three occasions. He received the Presidential Faculty Fellow Award from President Bill Clinton for his work bridging engineering and medicine. He received the Presidential Award for Excellence in Science, Math and Engineering Mentoring from President Barack Obama. More recently, he received the National Medal of Technology and Innovation in ceremonies at the White House. Dr. Laurencin has two awards named in his honor: The Cato T. Laurencin, M.D., Ph.D. Travel Fellowship Award given by the Society for Biomaterials, and The Cato T. Laurencin Lifetime Research Achievement Award given by the W. Montague Cobb/National Medical Association Health Institute and the NMA. Dr. Laurencin is an elected member of both the U.S. National Academy of Medicine, and the National Academy of Engineering. Internationally, he is an elected Fellow (Associate) of the African Academy of Sciences, an elected Fellow (Foreign) of the India National Academy of Sciences and a Fellow of The World Academy of Sciences. Dr. Laurencin is an Academician and Member (Foreign) of the Chinese Academy of Engineering. Dr. Laurencin earned his B.S.E. in Chemical Engineering from Princeton University and his Ph.D. in Biochemical Engineering/Biotechnology from the Massachusetts Institute of Technology where he was named a Hugh Hampton Young Fellow. Dr. Laurencin earned his M.D., Magna Cum Laude, from the Harvard Medical School.
---