Announcements
Join the All of Us Research Program on Thursday, January 27th for a live film screening of "Fauci" and an intimate conversation on how diversity in medical research can contribute to a healthier future: bit.ly/FAUCIlnnlm  

Please RSVP to join our Cobb Scholars Program on Thursday, January 27th, 6-7:30PM ET, for "The Mentorship Mystery: Framework, Theory, and Practices to Maximize the Mentor-Mentee Relationship."
Please RSVP to join us for a webinar with Dana Farber Cancer Institute on Thursday, February 24th, 7-8PM ET, for "The PROMISE Study: Researching a Cure for Multiple Myeloma."

Please check out the Movement is Life Caucus Health Disparities Podcasts.

Partnering with J. Robert Gladden Orthopaedic 
Society on Stand United Campaign to end racial 
and ethnic disparities in health and healthcare.
Link to 

Twitter


Link to 

Instagram

       
Link to 

Facebook
==========================================
PAST EVENTS
Review the 2021 W. Montague Cobb/NMA Health Institute Annual Programs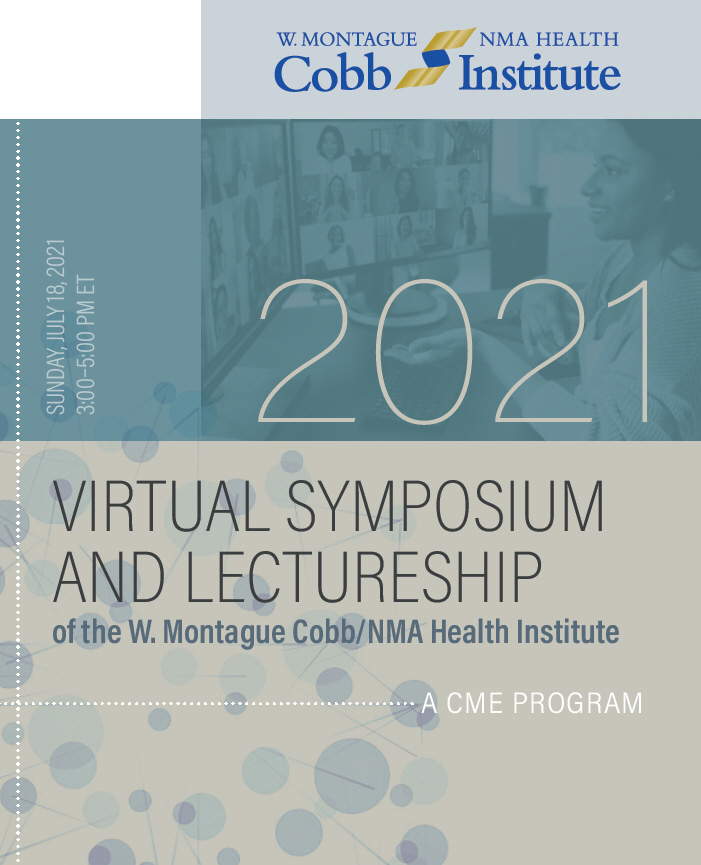 ---
---
---
NEWS ALERTS
Cato Laurencin, MD, PhD, FAAOS, receives 2021 AAOS Kappa Delta Ann Doner Award and is elected to the National Academy of Sciences as a new member.
---
Philadelphia College of Osteopathic Medicine (PCOM) to Address Health Disparities in South Georgia: PCOM Faculty Focus on Winston Price, MD, CIO of the Cobb Institute. Read full article
---
Ronald Crutcher, PhD,
President
of the University of Richmond, featured in Richmond Times-Dispatch as he discusses his newly released book on racism, '

I Had No Idea You Were Black: Navigating Race on the Road to Leadership

.'
Read full article
---
Randall C. Morgan, Jr., MD, MBA, President and CEO of the W. Montague Cobb/NMA Health Institute, honored with Sarasota's 2021 Unity Award. Read More
Robert Bullard, PhD recipient of the 2020 UN Environment Programme (UNEP) Champion of the Earth - Lifetime Achievement Award, keynotes the Cobb Institute 2021 Climate, Health & Equity Symposium. 

The Cobb Institute appears on Erica Campbell's Morning Show to discuss the All of Us Research Program of the NIH. Read more at NewsOne
APA's Apology to Black, Indigenous and People of Color for Its Support of Structural Racism in Psychiatry issued in Press Release on January 18, 2021. Read the Addendum to the Apology
Cobb Institute hosts successful COVID-19 Webinar in the Sarasota and Manatee Counties. Read more from the Sarasota Herald-Tribune
---
Click here for Past Events